Alternative End in Sight for Lead Smelting Operations
Aqua Metals was featured in Battery International's publication today, drawing readers past the cover page with the teaser – "Smelting's Death Knell" – before proceeding to explore what the future of lead-acid battery recycling looks like without smelting.

The article details the validation research recently done by Dr. Maggie Teliska, who conducted an independent review of our technology as part of our Green Bank loan backed by the USDA. As Dr. Teliska and this article point out, the "genius" implementation of our hydrometallurgical technology we call AquaRefining and the ability to streamline the lead-acid battery supply chain are going to be key differentiators for anyone looking to modernize the massive lead recycling industry.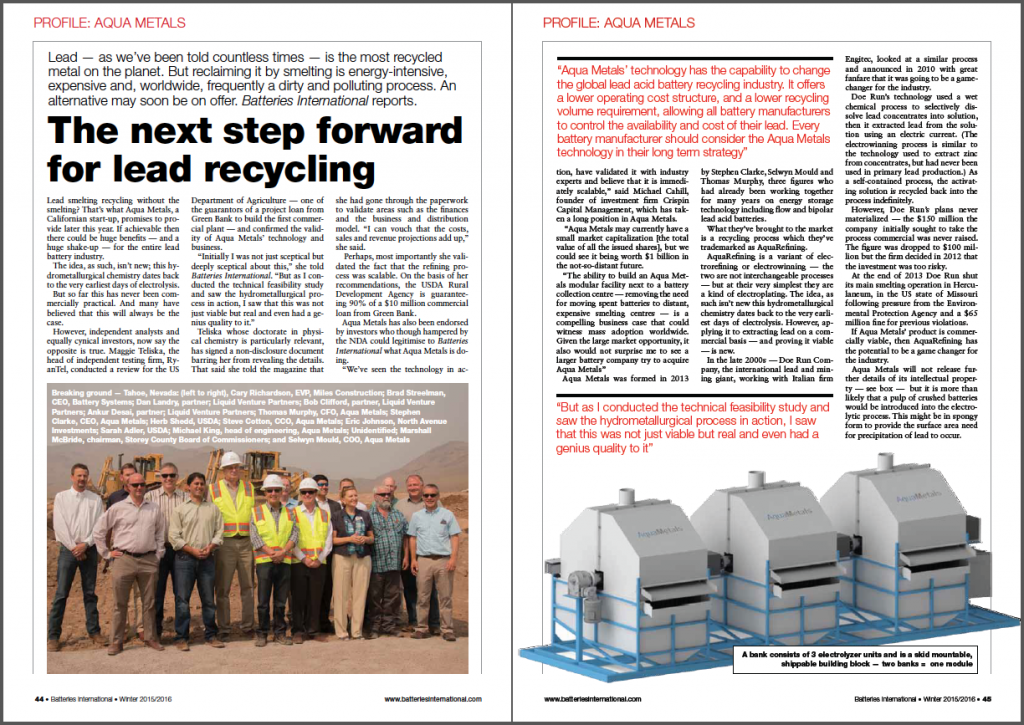 As we enter the Battery Age, its time to rethink how the industry is shaped, and make the recycling process as sustainable as lead itself. A scalable, economically advantageous, environmentally friendly solution to smelting is just beginning to become a reality, and our team is thrilled to be on the forefront.