Aqua Metals flagship lithium battery recycling campus—the Sierra ARC (AquaRefining Campus)—will be the first sustainable lithium battery recycling center in North America and the first commercial-scale deployment of our Li AquaRefining technology.
Aqua Metals Sierra ARC Campus Plan
Construction and renovation of the five-acre property in the Tahoe-Reno Industrial Center initiated in 2023 with plans to reach 10,000 tonnes-per-year capacity (100,000 EV batteries annually) in the coming years through a phased development strategy.
The phased campus development strategy for the Sierra ARC enables Aqua Metals to rapidly expand our commercial lithium battery recycling capacity while maintaining a higher level of flexibility and resilience.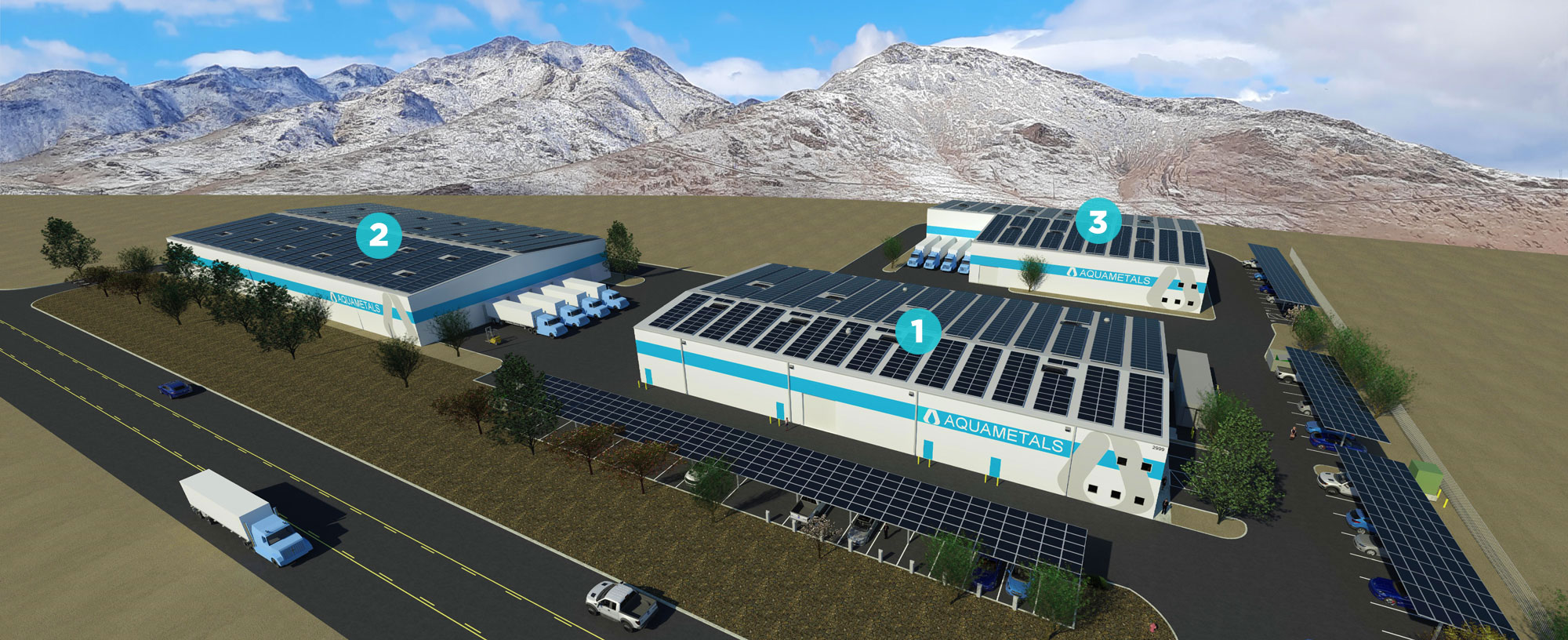 Phase 1: Renovation and Site Preparation (2023-2024)

Currently underway, Aqua Metals is up-fitting the existing 20,000 square foot industrial building on the campus to house a 3,000 tonne-per-year Li AquaRefinery.
Phase 2: Expansion & Construction of Buildings 2 & 3 (2025-2026)

Buildings 2 & 3 are planned to break ground in 2025 and complete construction 2026, and will house an additional 7,000 tonnes-per-year of black mass recycling capacity (10,000 tonnes total)
AQUA METALS SOLVES THE MASSIVE LITHIUM-ION RECYCLING CHALLENGE
How our approach is different from other recycling solutions: