Aqua Metals was honored to welcome US Senator Catherine Cortez Masto for a tour of our Innovation Center and Li AquaRefining Pilot in Tahoe-Reno. As a staunch advocate for clean energy innovation, Senator Cortez Masto's visit highlights the tremendous progress we have made in commercializing our state-of-the-art lithium battery recycling technology, essential for building a sustainable, circular supply of critical battery metals.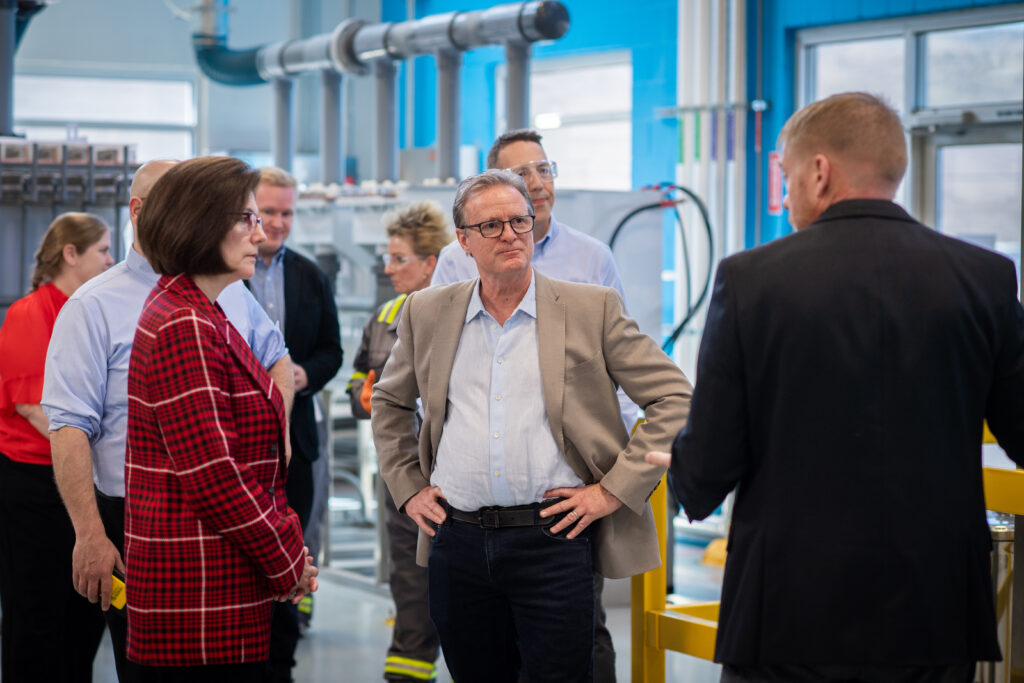 Senator Cortez Masto has tirelessly worked to position Nevada as a leader in the clean energy economy through her Innovation State Initiative. By fighting for tax credits to combat climate change and create jobs, and penning the Bipartisan Infrastructure Law's provisions to promote Nevada's emerging battery industries, she has contributed significantly to building a robust domestic battery supply chain while creating well-paying, clean energy jobs for Nevadans.
During her visit, Senator Cortez Masto spotlighted Aqua Metals' leadership in sustainable lithium battery recycling.
"They're pioneers in this new technology," she said. "As we look at electric vehicles and electric batteries and recycling and where we get the critical minerals that we need for that electrification that is going to reduce that carbon footprint."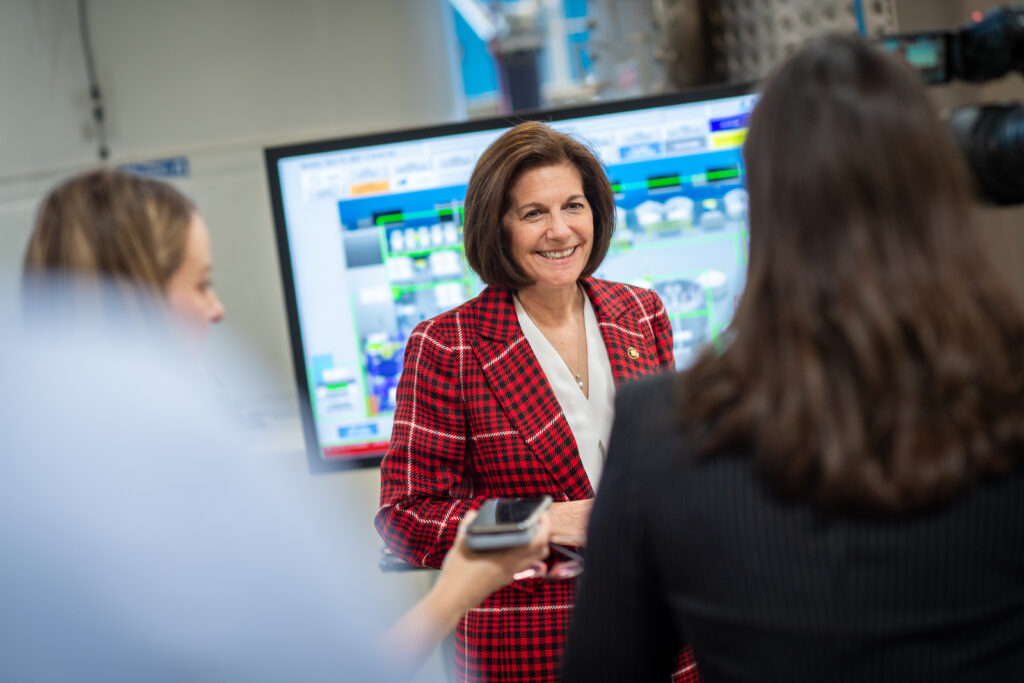 Our Innovation Center, located in the Tahoe-Reno Industrial Center (TRIC), focuses on recycling lithium-ion batteries using our patented AquaRefining process. This groundbreaking method sets us apart from traditional recycling methods, offering a cleaner, safer, and more efficient alternative.
Senator Cortez Masto recognized the positive impact companies like Aqua Metals have on the community and the environment. "Companies like this, they want to be here because they recognize, not only a good job, but they're very proud of the impact socially, environmentally, it's going to have for our kids in the future, by lowering that carbon footprint and protecting our environment and that's a win-win for all of us here in Nevada," she said.
Nevada is at the forefront of building a clean energy economy, and Aqua Metals is proud to be part of this movement. Senator Cortez Masto's visit signifies not only the progress we've made but also the bright future ahead for our company, our technology, and the clean energy industry in Nevada.
Learn more about Li AquaRefining on our Pilot Hub Page.