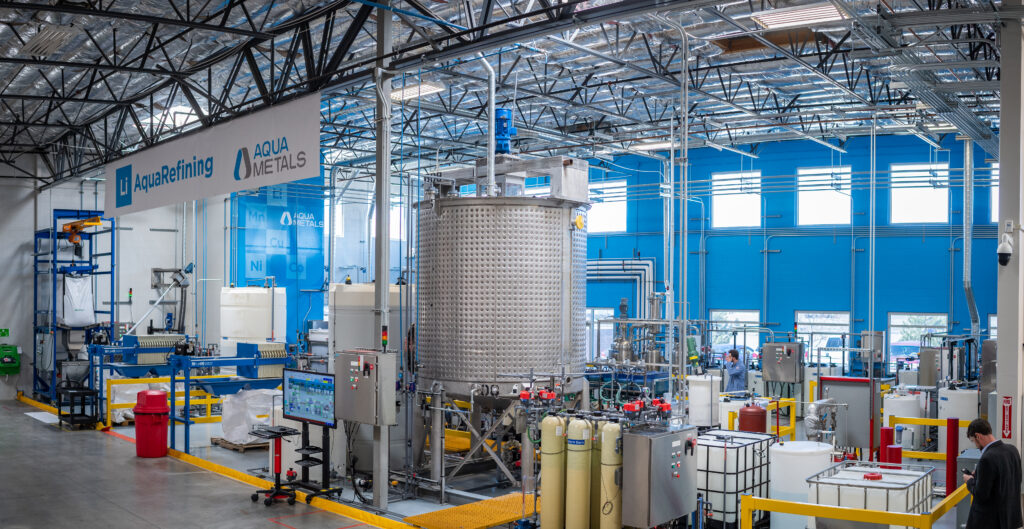 In a landmark moment for the industry, Aqua Metals, has announced the successful completion of our revolutionary Li AquaRefining™ recycling pilot.
With the pilot facility now fully operational, we are transitioning to 24/5 operations, and also now producing high-purity, saleable quantities of sustainably recycled battery materials.
This is a major step towards building a robust domestic supply chain for critical battery metals, essential to clean energy and an electrified future. AquaRefining is demonstrating that battery recycling can be done without polluting furnaces or intensive chemical processes that produce tremendous amounts of waste.
The Next Chapter in Sustainable Recycling
Aqua Metals' AquaRefining technology stands out for its cutting-edge process that uses electro-hydrometallurgy, as opposed to the traditional methods that rely on high temperature furnaces or one-time-use chemicals. The breakthrough process is not only more environmentally friendly but also safer for workers and more efficient in terms of recovery rates.
Completing the commissioning and now running around the clock, we have swiftly proven that this isn't laboratory technology– it's a viable, scalable solution that can perform at industrial scales. As Ben Taecker, Aqua Metals' Chief Engineering & Operations Officer, put it, this milestone "represents the future of sustainable lithium battery recycling in the US and beyond."
Now, here's where things get really exciting. The pilot facility is set to process 75 tons per annum (tpa) of 'black mass,' the critical input material for recycling derived from spent lithium batteries. 
Furthermore, we have set our sights on our next phase of growth. Alongside the successful pilot, Aqua Metals is charging ahead with the development of our first commercial-scale facility. This facility is being designed to handle more 3,000 tpa of battery materials – enough to build 100,000 new electric vehicle batteries every year.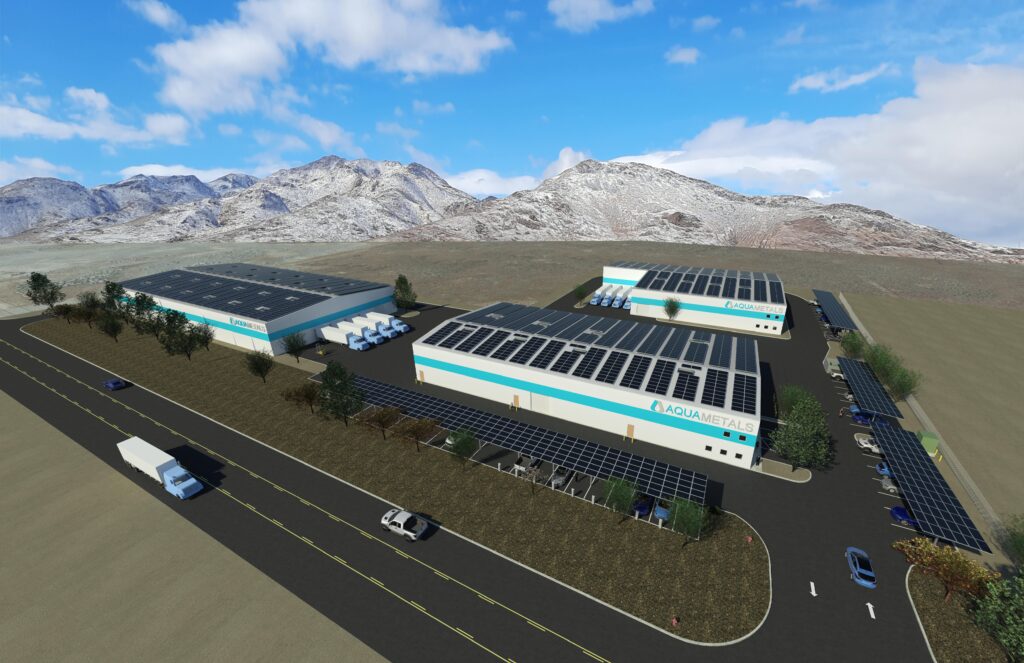 This new facility (pictured bottom right) is already underway and equipment is being moved into the space, with plans to begin commissioning at the beginning of 2024.
Aqua Metals is also wasting no time in ensuring a secure supply chain for our material inputs. Even though a lot of electric vehicles are being sold today, the supply of spent batteries for recycling is not unlimited. The company has already secured a substantial supply of black mass and is finalizing off-take agreements for the low-carbon recycled materials we plan to produce.
Revenue and the Bigger Picture
With our high-purity recycled materials ready to be sold, Aqua Metals is poised to start generating revenue from its circular battery materials this year. This could have a knock-on effect for the clean energy sector and the rapidly expanding domestic battery manufacturing industry, which are hungry for these materials and looking to lock up long-term supplies.
Steve Cotton, President & CEO of Aqua Metals, expressed confidence in the company's rapid scaling strategy. "We have secured more than 3,000 tons of black mass to fuel our operations, enough supply to reach commercial scale in 2024. Aqua Metals intends to capitalize on its first-mover advantage, driving US leadership in sustainable battery recycling and building a robust domestic supply chain for the critical minerals that cleanly power an electrified future."
Aqua Metals has also shared our ambitious vision for the full five-acre clean metals recycling campus, situated in Tahoe-Reno, which could ultimately handle more than 10,000tpa once fully operational.
What does this mean for the industry? Well, this is a game changer. Aqua Metals' innovative recycling method is poised to radically reduce the environmental impact of lithium battery recycling and offer a sustainable source of high-purity metals that are crucial for the growing US battery manufacturing industry.
Reach out to Aqua Metals today to discuss opportunities in sustainable battery recycling or to request samples of our products.